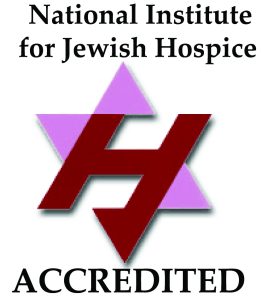 Honoring Our Jewish Community
As a community-based hospice for more than 40 years, Tidewell Hospice understands the importance of the spiritual side of those we serve. Since 2006 Tidewell has been a Certified Jewish Hospice by the National Institute of Jewish Hospice that provides our staff specialized training to understand the unique needs of Jewish hospice patients.
Along with annual continuing education, Tidewell Hospice partners with the Jewish and social services agencies, synagogues, temples and others to provide rabbis and cantors to all Jewish families upon request. In addition, Jewish patients entering a Tidewell Hospice House may choose to receive a Mezuzah, Shabbat candles and a prayer book.
For more information on Tidewell's Jewish Hospice certification or how Tidewell can help call (855) 843-3935.